Spain, with its diverse landscapes and vibrant culture, is home to some of the most breathtaking beaches in Europe. From the azure waters of the Mediterranean to the rugged Atlantic coastline, each beach offers a unique blend of natural beauty and cultural richness. In this article, we will explore the seven best beaches in Spain that captivate visitors with their charm, inviting shores, and picturesque surroundings.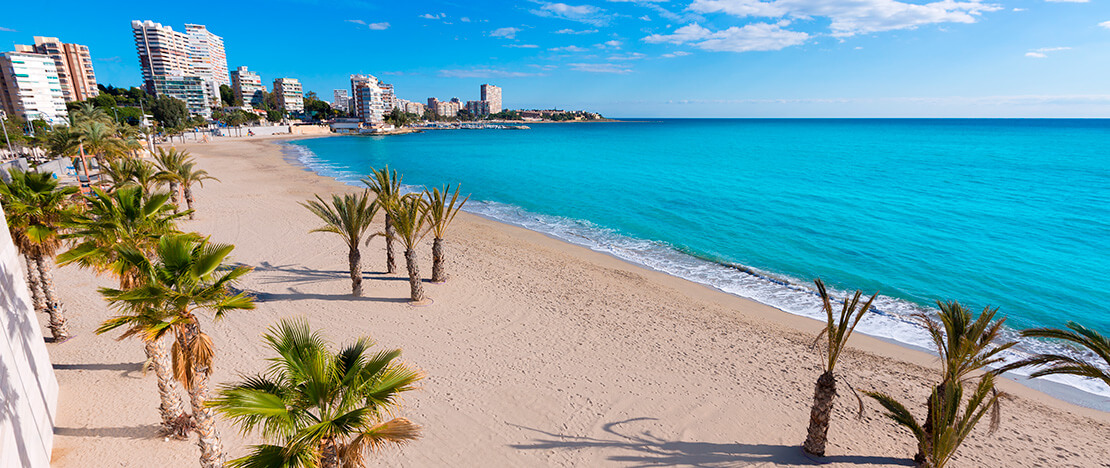 Other interesting articles > Discovering Cambodia: 7 Beautiful Places to Explore
1. Playa de Ses Illetes, Formentera:
Nestled in the Balearic Islands, Playa de Ses Illetes in Formentera is often hail as the Caribbean of Europe. The beach boasts powdery white sand and crystalline turquoise waters that stretch as far as the eye can see. This pristine paradise is a haven for sunbathers, water sports enthusiasts, and those seeking a tranquil escape. With its laid-back atmosphere and stunning sunsets, Playa de Ses Illetes is a must-visit for those in search of a slice of Balearic bliss.
2. La Concha, San Sebastián:
In the northern Basque Country, the crescent-shaped La Concha beach in San Sebastián is renown for its elegance and urban sophistication. The beach is embrace by a stunning promenade and the iconic Mount Urgull, creating a picturesque backdrop. The gentle waves of the Bay of Biscay make La Concha ideal for swimming and water activities. The city's culinary scene, marked by world-class pintxos, adds an extra layer of allure to this charming coastal destination.
3. Cala Comte, Ibiza:
Ibiza, famous for its lively nightlife, also hides gems of tranquility, and Cala Comte is a prime example. This beach, with its golden sands and clear waters, provides a serene escape from the island's vibrant atmosphere. Visitors can indulge in snorkeling to explore the marine life or simply relax on the shore and enjoy the spectacular sunset views over the Mediterranean.
4. Cala Macarelleta, Menorca:
Menorca, the quieter sister of Mallorca and Ibiza, boasts hidden treasures like Cala Macarelleta. Accessible by a scenic hike, this pristine cove is surround by pine-clad cliffs and offers crystalline waters for swimming and snorkeling. The unspoiled natural beauty and peaceful ambiance make Cala Macarelleta a favorite among those seeking a secluded beach retreat.
5. Costa de la Luz, Tarifa:
For those who prefer the untamed beauty of the Atlantic, Costa de la Luz in Tarifa is a windsurfer's paradise. Known for its wide sandy beaches and consistent winds, Tarifa attracts water sports enthusiasts from around the world. The Spain's beaches exudes a laid-back vibe, and the vibrant town of Tarifa itself adds an eclectic touch to the overall experience.
6. Playa de Bolonia, Cádiz:
Near the ancient Roman ruins of Baelo Claudia, Playa de Bolonia in Cádiz is a beach with a historical backdrop. The golden sands and clear waters are complement by the impressive Duna de Bolonia, a natural sand dune that provides panoramic views of the surrounding landscape. This beach is a perfect blend of natural beauty and cultural heritage.
7. Las Canteras, Gran Canaria:
In the Canary Islands, Las Canteras in Gran Canaria stands out as a lively and dynamic urban Spain's beaches. Stretching for several kilometers along the coastline, the beach offers a mix of golden sands and vibrant city life. The lively promenade is lined with shops, restaurants, and cafes, making Las Canteras a hub of activity both day and night.
In conclusion, Spain's coastline is a tapestry of beauty, diversity, and cultural richness. Whether you seek the calm serenity of the Mediterranean or the wild allure of the Atlantic. Spain's beaches have something to offer every traveler. From the Balearic Islands to the Canary Islands, each beach tells a unique story. Inviting visitors to explore and immerse themselves in the natural wonders of this captivating country.
Other interesting articles > 7 Stunning Places to Visit Beauty of Los Angeles