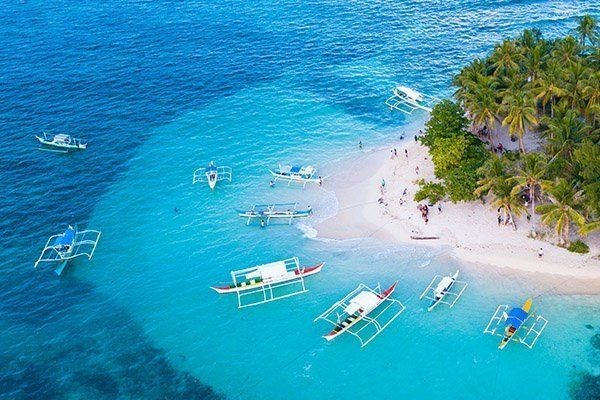 The Philippines is a tropical haven comprising 7,641 islands, each with its own unique charm and beauty. From pristine beaches and crystal-clear waters to lush jungles and vibrant culture, this Southeast Asian archipelago offers an array of vacation spots that cater to every traveler's desires. In this article, we will explore the top vacation spots in the Philippines to help you plan your next unforgettable getaway.
Boracay: The Beach Lover's Paradise
Boracay, often referred to as the "crown jewel of the Philippines," is a world-renowned island destination for beach enthusiasts. White Beach, with its powdery sand and azure waters, is perfect for sunbathing, water sports, and romantic sunsets. Explore the island's vibrant nightlife and indulge in fresh seafood at the local restaurants.
Palawan: Nature's Masterpiece
Palawan, known for its stunning landscapes, is a true gem for nature lovers. El Nido and Coron are two of the most popular destinations, offering breathtaking limestone formations, crystal-clear lagoons, and world-class snorkeling and diving spots. Don't miss the underground river in Puerto Princesa, a UNESCO World Heritage Site.
Cebu: Adventure and Culture
Cebu is a diverse island that combines outdoor adventures with cultural experiences. Visit the historic Magellan's Cross, explore the beautiful Kawasan Falls, and swim with the majestic whale sharks in Oslob. Cebu also boasts a lively city scene with a range of dining and entertainment options.
Davao: A Taste of the Tropics
Davao, in the southern part of the Philippines, is a destination for those seeking a blend of urban and natural experiences. Explore Mount Apo, the country's highest peak, go island-hopping to Samal Island, and visit the Davao Crocodile Park. Don't forget to savor the city's famous fruits, especially the durian.
Banaue: Rice Terraces and Cultural Heritage
The Banaue Rice Terraces, a UNESCO World Heritage Site, are a testament to the ingenuity of the indigenous Ifugao people. Trek through these centuries-old terraces for a cultural and scenic adventure, and visit nearby Batad for some of the most picturesque landscapes in the country.
Siargao: Surfer's Paradise
Siargao, the "Surfing Capital of the Philippines," offers world-class waves and laid-back island vibes. Surf the famous Cloud 9 break, explore the serene lagoons of Sugba Lagoon, and relax on the pristine beaches. Siargao is perfect for both thrill-seekers and those looking to unwind.
Conclusion
The Philippines is a country of natural wonders, cultural diversity, and warm hospitality. Whether you're a beach lover, adventure enthusiast, nature admirer, or culture buff, the Philippines has something for you. With its stunning beaches, lush jungles, and vibrant cities, it's no wonder the Philippines remains a top choice for travelers seeking an unforgettable vacation experience. Plan your journey to this tropical paradise and create lasting memories in a land of unparalleled beauty and hospitality.